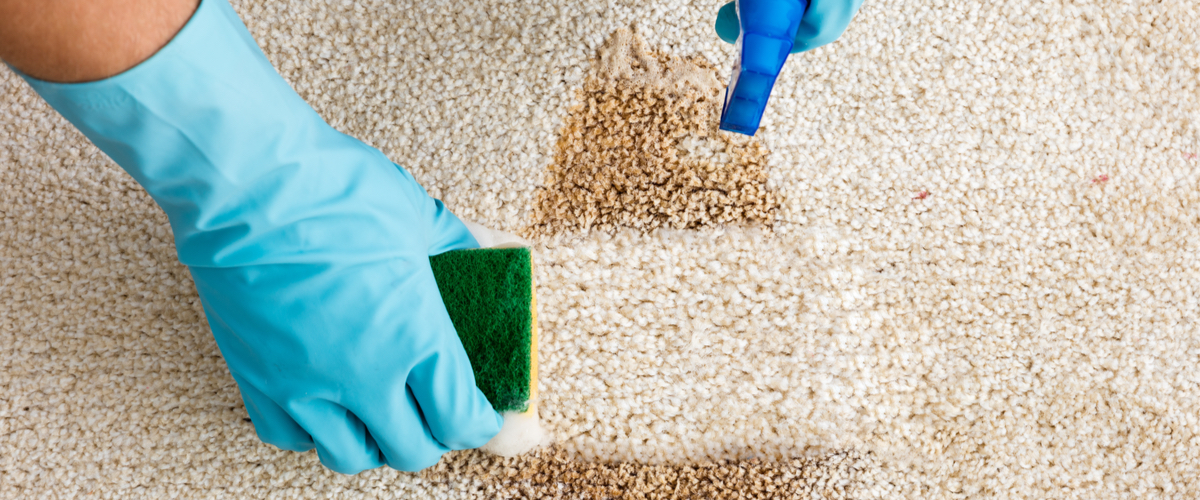 23 July 2020
5 quick fixes to refresh your home
Whether you are the landlord, tenant or owner-occupier, reduce wear and tear with these quick fix ideas.
Holes in Walls
Photo frame hooks, screws, and other wall attachments can leave behind ugly holes in your walls. These can be easily filled in with a wall filler which can be purchased at hardware stores. For smaller holes, apply filler directly into the hole and smear over with a putty knife. Holes larger than 1cm should be covered with a wall repair patch first. Once the filler is dry, sand down the edges so that it blends completely into the wall. Look out for the various colours of filler available to blend in with your existing wall colour.

Scuff Marks
Scuff marks on the walls can make your apartment appear dirtier than it is. While an all-purpose household cleaner can remove some scuffs, stubborn marks can be covered with touch-up paint. Hardware stores can mix the matching colour if you are able to provide a paint chip from your wall. Dilute the paint with a paint reducer first to slow down drying time – this helps the newer paint blend in better with the surrounding area. Latex paint should be diluted with water.

Carpet Stains
Stains on your carpet make your home appear unclean. The best way to remove a stain is to tackle it with a carpet stain remover before it sets in. For heavily stained carpets, professional carpet steaming is the way to go. Not only does it remove stains, professional carpet steaming also penetrates deep into the fibres to lift out dirt and pollutants, extending the life of your carpet and creating a healthier environment. It is generally recommended that carpets be professionally steamed once a year. Apartments with children and pets, allergy suffers, and smokers should have the carpets professionally steamed more frequently.

Wall Indents
Dings and indents can make your wall appear uneven. Indented or rough patches on the wall can be smoothed by lightly sanding over the area with fine-grit sandpaper. Run your hand over the area every couple of sands to ensure you do not accidentally over-sand the area. Repeat this process until the area is smooth.

Hardwood Scratches
While hardwood floors are much easier to clean than carpet, they can also be much more easily scratched. For shallow scrapes, use a stain pen along the scratch until it begins to blend into the surrounding hardwood. For deeper scratches, fill the scrape in with a wood filler first before using a stain pen.
Need a hand with repairs? Our building repair team can help!
Contact CMBM Facility Services on 1800 26 26 37 or at helpdesk@cmbm.com.au for a complimentary quote today.
Back to News